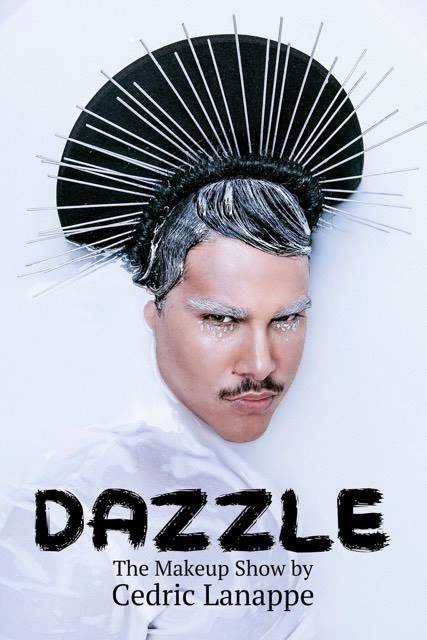 12 mai 2017 17 h 00 min - 2 h 00 min Indian/Mauritius
Hennessy Park Hotel
Ebène, Plaines Wilhems, Mauritius
Are you ready for some High Fashion ?
DAZZLE – The Makeup Show by Cedric Lanappe
Backstage Lounge Bar, the reference in terms of Fashion, Art & Music in Mauritius is proudly hosting the International Make-up artist of the island CEDRIC LANAPPE for a Makeup Presentation .
Cedric Lanappe , the most creative Makeup artist of the island is bringing his own Vision of Fashion and creative Make-up for one Night at Backstage with the best models 2017 and the International Djette – Scarlett de la torre !
'#HAPPYTIME'17-20H
➨ENJOY 50% DISCOUNT ON DRINKS
➨Sundowner Dj Mix
'#SHOWTIME' 20-22H
➨Makeup Presentation directed by CEDRIC LANAPPE
– Scarlett de la Torre on the Mix
#JIVETIME' 22H TILL END…
YOU CAN DANCE, LET LOOSE AND JIVE TILL THE END
GUESTS DJ:
➨ Djs Mix Sessions by Tony Montanna
Dresscode : WHITE
• (★) •PROUDLY SPONSORED BY: • – *Richard Favory DECO
Supported by:
✺ Eric Lee photography
✺ Katty Depaul Hairstylist
• (★) •The Management reserves the right of Admission• (★) (18+ Event)
#FashionDestination #GoBackstage#HennessyParkHotel #BackstageMauritius #Dazzle #CedricLanappe
ıllıllııllDon't drink & Drive! Enjoy a room for two persons with breakfast included for Rs 3000 only! ☎Booking 4037200 ıllıllııll