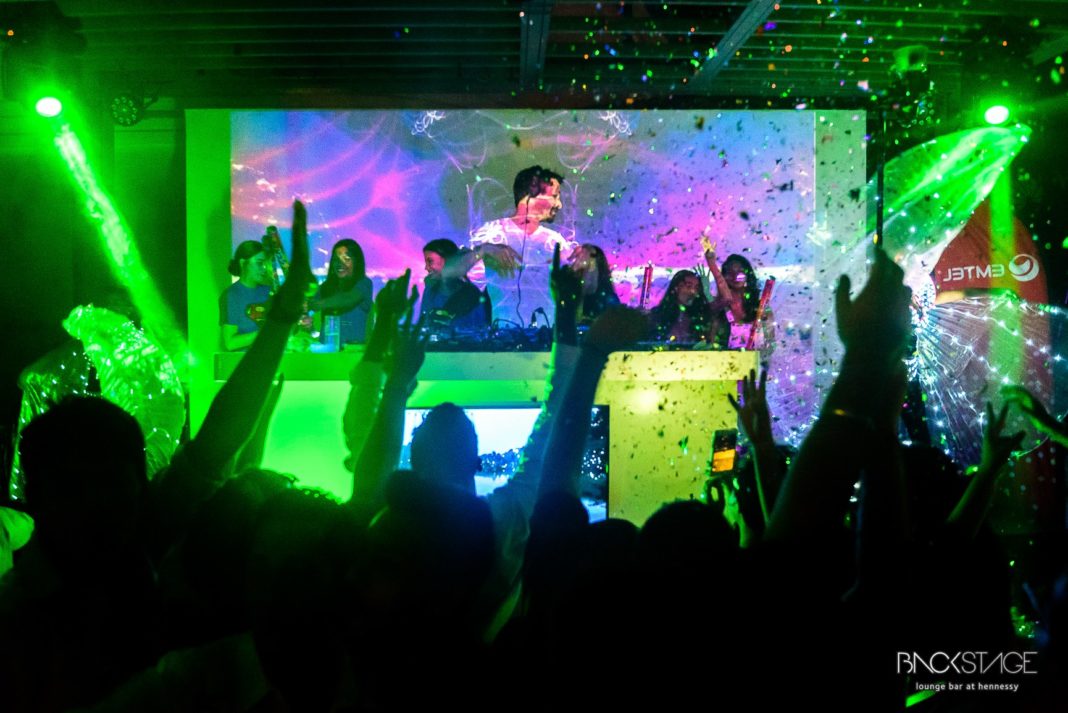 28 juillet 2017 17 h 00 min - 2 h 00 min Indian/Mauritius
Hennessy Park Hotel
Ebène, Plaines Wilhems, Mauritius
Music lovers, the VIPs and the influencers will be fully served with the CLUBBING TV evening with Dj Clio from France at Backstage.
Backstage partygoers join us to party & dance with us for the aftermovie on Clubbing TV Channel… Go where it's happening Go backstage.
▬▬▬▬ CLUBBING TV ▬▬▬▬
Broadcast worldwide
• Clubbing TV is the world's first and only 24/7 HDTV music & lifestyle channel exclusively dedicated to Electronic Music, DJs and Dance Music culture.
• Clubbing TV ,being the official media partner of some of the planet's biggest electro festivals, Clubbing TV is able to bring its viewers in the heart of events such as the worldwide famous Amsterdam Dance Event, the Miami Winter Music Conference, the International Music Summit in Ibiza, Time Warp, I Love Techno, Tomorrowland, Exit Festival, Electrobeach Festival and the Ibiza superclub parties.
Website: http://www.clubbingtv.com/
Twitter: https://twitter.com/ClubbingTV
Instagram: http://instagram.com/clubbingtv
Google+: http://www.gplus.to/ClubbingTV
Get ready for an evening of pure clubbing experience with exclusive clubbing shows.
✧HAPPY TIME 17H-20H✧
➨ENJOY 50% discount on drinks
➨Sundowner Djs mix by T
✧SHOWTIME 20H–22H✧
➨ Dj Fraktal ➨ Revival Feat Ashley Beni & Mr Slash
✧JIVETIME THE #DANCEFLOOR 22H TILL END✧
YOU CAN DANCE, LET LOOSE AND JIVE TILL THE END WITH:
➨International Guest Dj
Dj CLIO from France
Following the success of his releases, Clio sees his tracks licensed for « Cocoon » heroes (compilation mixed by Joris Voorn),but also on « Balance » mix series (mixed by Nic Fanciulli) , »SonneMond Stern » compilation (mixed by Mathias Kaden), »Subliminal Compilation (mixed by Erick Morillo).